The RCFE Association Unites Board & Care, 6-Bed, and Residential Assisted Living Owners & Operators
RCFE Association is committed to innovating and advancing the board and care, assisted living, and memory care industry. Our focus on education, compliance and ethics is reinforced by our genuine passion for improving the lives of those we serve. By developing knowledge and understanding, sharing tools and best practices, and partnering with like-minded associate partners, we can continue to provide optimal support, guidance and care to our members as well as the seniors and families we serve.
Our Vision
To be California's leaders in providing the tools and resources necessary to set a new standard of excellence in the board and care, 6-bed, and residential care home industry.
Mission Statement
By uniting to share knowledge, resources and best practices, we are ensuring a better-quality life for seniors and their families.
Leadership
William Young, Founder & President
William Young is the Founder and President of the RCFE Association, an organization through which he actualizes his goal of inspiring innovative solutions and best practices among residential care facilities for the elderly. He is also the Founder of Senior Living Savvy, a senior living consulting firm. Subsequently, he established his geriatric care management firm, Elder Care Wise.

A Licensed RCFE Administrator for over a decade, he has worked for four of Americas largest Assisted Living and Memory Care companies in a range of capacities, from caregiving to sales and marketing directing for established and start-up communities, sales trainer/specialist and executive director. Honing his skills at his previous jobs, his passion, entrepreneurism and innovation spurred him to establish his own Residential Care Facility for the Elderly (RCFE). William is the proud Owner and Administrator of Forever Young Memory Care, California's #1 rated residential care home.

Holding a degree in Psychology from Chapman University, he leverages his education and expertise to help RCFE owners actualize their goals and create more value. Simultaneously, he also unites them to create the strength in numbers they deserve.

Besides the RCFE Association, William derives joy from creating timeless memories with his wife, their kids and two fur babies. His philanthropy and empathy are evident in every aspect of his professional and personal life. He makes his home in Tustin, California where he holds a reputation as a senior living enthusiast, a passionate consultant and a savvy entrepreneur.
Read more
Advisory Board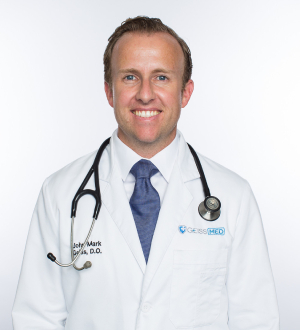 Dr. Geiss
Born and raised in Orange County, California, Dr. Geiss attended undergrad at Brigham Young University followed by Medical School at Midwestern University in Phoenix, Arizona. Dr. Geiss is a Doctor of Osteopathy, or D.O. He is trained and licensed in traditional medicine but he also focuses on treating the whole person and not solely the disease.

Dr. John Geiss started his medical profession treating patients in a regular doctor's office setting. As more elderly patients came to him for treatment, he saw how taxing the process was on them, and recognized the need for a house call service that focused on the care of seniors in their homes for Southern California. He started Geiss MED 4 years ago with the mission, and purpose, to improve senior healthcare by bringing the doctor's office to them. This approach keeps our seniors as healthy as possible and at home, so they only go to the hospital or emergency room when they really need to. This improves the quality of their care, and even lowers their healthcare cost. Dr. Geiss is very passionate about his patients and believes that by delivering tailored medical care to them, we can help make their lives better.
Read more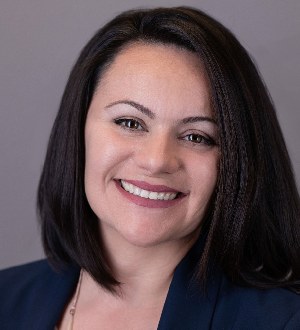 Christine Sevier, Senior Living Advisor
Specializes in providing seniors with complementary advocacy, education, and assisted living referrals. She has spent 10 years serving as a local Advocate, Case Manager, and as a Mental Health Counselor at John Muir Hospital which made her an expert at identifying and navigating community resources. After being appointed as her grandmother's conservators due to her Alzheimer's diagnosis, she founded Creating New Hope out of necessity. She has a BA in Psychology from John F. Kennedy University and is a Certified Administrator for Residential Care for the Elderly (RCFE) through the State of California. She serves Commissioner on the Alameda County Area on Aging Council. As well as Vice-Chair of the Senior Center Advisory Committee appointed by Mayor David Haubert of the City of Dublin. She spends a majority of her time educating families and advocating for quality, affordable long-term care options.
Read more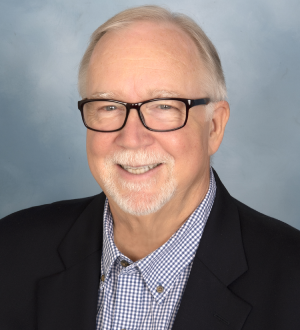 Tim Colling
Tim Colling is the President of A Servant's Heart Web Design & Marketing. He is a 13-year veteran of the non-medical in-home caregiving industry in Southern California, one of the toughest home care markets in the country.

Tim has more than 30 years of experience in a variety of industries and has served in the past as a member of the statewide steering committee for the Home Care Aide Section of the California Association for Health Services At Home ("CAHSAH").

He has been named a Local Search Expert by the Local Search Forum, an online forum for news and discussion by Local SEO professionals around the world.

He is a Certified Public Accountant (retired), and received his Bachelor's Degree in Accounting from California State University at San Diego. He has worked as a CPA in Public Accounting, a corporate Chief Financial Officer for a chemical manufacturing company, and a software engineering manager for several private and public software companies, in addition to working as a in-home caregiver agency President from 2003-2015. From 2012-2015 he practiced as a certified professional geriatric care manager ("CMC")
Read more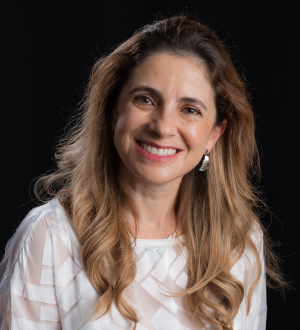 Ivonne Meader
Ivonne Meader was born and raised in Colombia. Her parents always housed her family elders and took care of them until the end. She grew up loving our elders and learning from them. This life experience created a strong affinity for the elderly who are in need of much care and compassion.

Ivonne completed her undergraduate degree at Universidad CESA in Bogota, Colombia and then moved to the United States to do an MBA in International Management at the University of St. Thomas, Minnesota. She worked in the corporate world as International Marketing Manager for Mattel toys, Marketing Director for Sony, and Brand Manager for Samsung to name a few. Then her calling came to be part of the elder care world. Ivonne was immediately attracted to do something she was passionate about and started a new chapter in her life. Now, she continues to serve the elderly by improving the lives of her residents.

Ivonne Meader is the owner and administrator of Mom & Dad's House with Premiere Senior Living Facilities in Lakewood and Long Beach California. Her passion is to create senior homes that go far beyond just "room and board". Harnessing her corporate experience, Ivonne found that the eldercare business lacked processes and procedures. After not finding a suitable option to professionalize her business and services, she and her husband Matt decided to develop Caring Data, LLC., a communication and documentation program for the RCFE and ARF industry.

When she's not fully engaged in Mom and Dad's House or Caring Data, Ivonne enjoys sharing best practices and "consulting" with other business owners to improve the care for the elderly all around the country. She also enjoys spending time with her husband and 16 year old twins.
Read more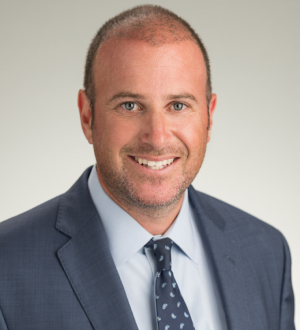 Seth Curkin
Seth Curkin is one of the owners and administrators of Bubbe & Zayde's Place an assisted living facility located in Santa Ana, CA. He received his bachelor's degree from Long Island University and his Juris Doctor from Benjamin Cardozo School of Law. Prior to working in the elder care industry he practiced law in NYC for 14 years.

Seth has always been dedicated to serving those in need. He is very grateful and considers himself very fortunate to be working with the elderly. He is constantly attempting to learn and establish the best practices necessary to provide the highest level of quality care for seniors. He believes in working together with the community to ensure that the industry as a whole is always improving. He also believes the best way to do that is by sharing insight and information that we have all learned through our experiences.

When Seth is not at work he loves to spend his time with his wife and two young children exploring all that life has to offer.
Read more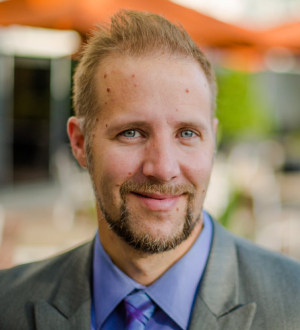 Rodney Burris
Over the course of the previous 15 years, Rodney Burris has had the opportunity to serve as a leader in Regional, Executive and Board Member roles across a spectrum of Healthcare organizations. These ventures have spanned from large corporate structures to small start-up companies. His intensity, drive and passion to care for others is a derivative from playing the role of patients many times throughout life. These events have inspired Rodney to build high performance teams that desire to broaden their positive impact through creation and innovation. He is currently the Co-Founder, President and COO of Care Partners, a unique healthcare continuum that provides Transitional Medicine, Comprehensive Care Management and Home Care services.

Most recently, Rodney joined Silverado serving as the Vice President of Operations for Silverado At Home in 2014. Over the previous 2 years, the At Home service line consistently broke every Revenue, EBITDA and census record multiple times since the inception in 2006.

Prior to joining Silverado, Rodney joined the 4 founding partners at Mission Healthcare, Inc. as the Chief Financial Officer, Chief Operations Officer and member of the Board of Directors. During Rodney's tenure, Mission enjoyed an expansion from skilled intermittent Home Healthcare to Hospice, Infusion Clinic and non-medical Home Care while the valuation of the company went from 300,000 dollars to approx. 25 million over the same time span.

Rodney received his Bachelor of Applied Science (BAS) degree in Resource Management with a minor in Business Management from Troy State University in 2005. Although a natural leader, Rodney honed his leadership skills as a member of the United States Army from 2001 to 2009 where he was honorably discharged.

Rodney has been married to his amazing wife, Christina Burris since 2001. They met when Christina was stationed with the United States Marine Corp. in Augusta, Georgia. Together, they have a wonderful eleven-year-old son named Vin. While Christina and Vin serve as the primary inspiration behind Rodney's drive to positively impact and change the world, the memories ingrained in his character of those who have cared for him, loved him through his most frightening moments serve as his deep-rooted purpose and calling in life.
Read more
Associate Partners